Moving Toward a Cure

Nearly 280,000 women in the U.S. will be diagnosed with breast cancer this year. Allied has partnered with Susan G. Komen to help fight breast cancer and move toward a cure. We are proud to mobilize our national network of agents to raise funds in support of those impacted by breast cancer.
Throughout our 95-year history, Allied has made it clear we aren't just a moving company. Caring for the communities we serve is built into our DNA, and we want to do our part to engage our communities with breast cancer awareness and prevention education as well as help fund research that can treat this prevalent disease.
Every two minutes, a woman in the U.S. is diagnosed with breast cancer.
Allied recognizes this important health issue, and we want to do our part to work with our network and communities to make an impact with breast cancer awareness, education and fundraising for life-saving research.
Help Us Move Toward a Cure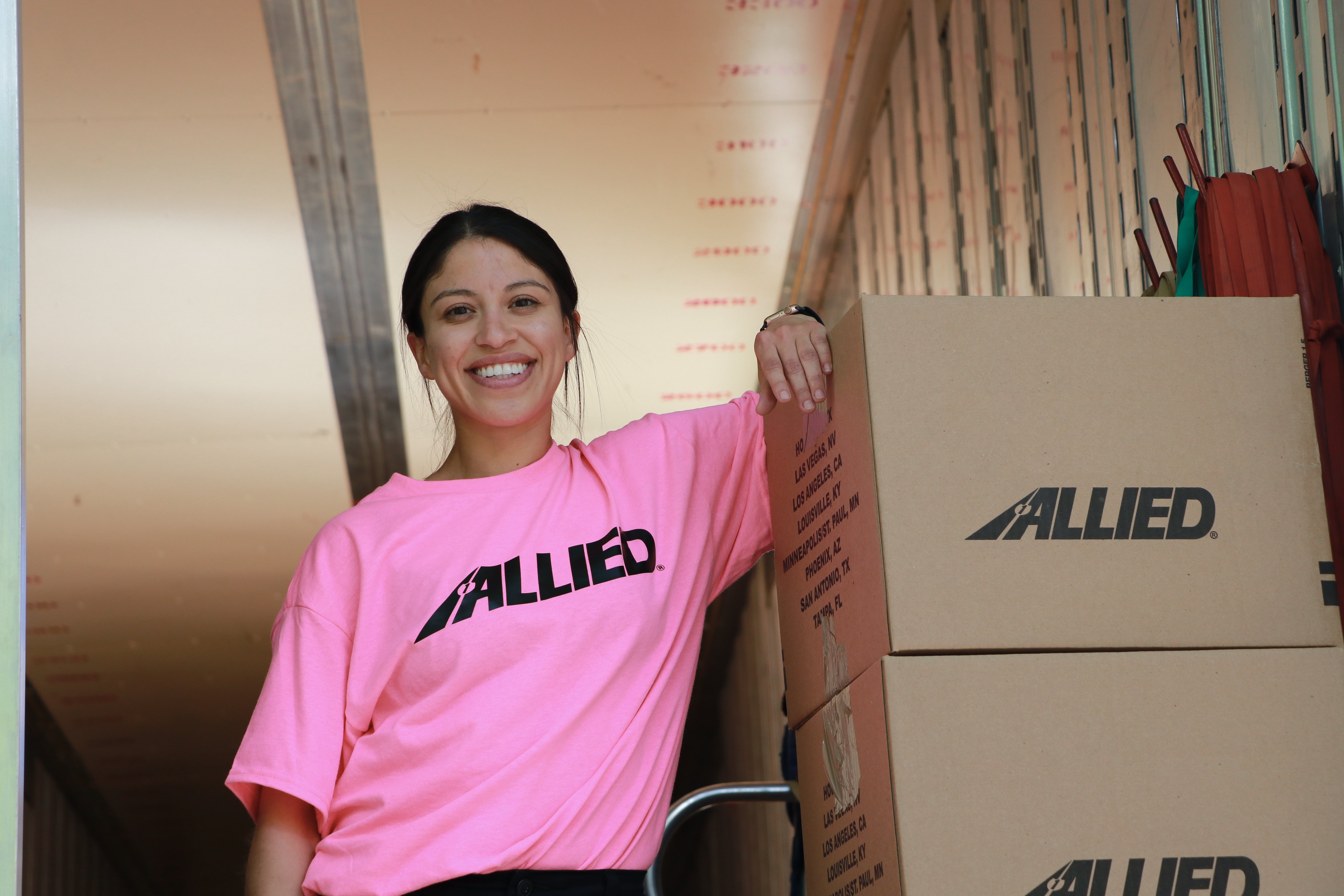 Since 2021, Allied has partnered with Susan G. Komen to end breast cancer. We are dedicated to moving toward a cure and have donated over $130,000 to help Susan G. Komen meet the most critical needs in our communities. We hope you'll join in this fight by donating to fund breakthrough research and ensure those fighting breast cancer have access to the care and support they need. With your help, we can help women fighting breast cancer to keep moving.
About Susan G. Komen
Susan G Komen was founded by Nancy G Brinker in 1982 after promising her sister, Susan, she would do everything in her power to help end breast cancer. Since then, Susan G Komen has invested more than $3.3 billion in research, outreach, advocacy and programs in over 60 countries. Nearly $1.1 billion has been invested into breast cancer research. Over 220,000 people have received financial assistance and support. 30 million have been united throughout the breast cancer community and 100,000 have been mobilized to advocate for patients' resources. This is how donations have helped cancer victims all over the world and with your help, we can end breast cancer for good.
How Allied is Moving Towards a Cure
"Allied is deeply committed to Susan G. Komen's mission to meet the most critical needs within our communities in order to save lives. We are proudly partnering with Susan G. Komen to help support their efforts in carrying out breakthrough research to prevent and cure breast cancer," said Steven McKenna, Vice President and General Manager of Allied Van Lines.
Learn more about what our agents have been doing to support Susan G. Komen:
More Than Movers: How Allied is Moving Toward a Cure with Susan G. Komen
Help Us Move Toward a Cure This Breast Cancer Awareness Month
Allied Partners With Susan G Komen