Fighting Hunger, One Move at a Time

More than 42 million Americans face hunger every day. Allied has partnered with Move For Hunger to help reduce food waste and fight hunger.
A lot is thrown away when moving, including perfectly good food. Through our partnership with Move For Hunger, Allied customers can easily donate unwanted food items, helping to eliminate food waste and feed those in need.
Nearly 33 million Americans move every year – if just one pound of food is collected from every move, we can provide 27.5 million meals to people across the country.
Fighting Hunger
Move For Hunger is a nonprofit organization mobilizing the relocation industry to reduce food waste and feed those in need. As a partner of Move for Hunger, Allied is dedicated to fighting hunger and bringing much-needed support to local food banks across the country.
Since 2013, Allied Van Lines has donated over 5.1 million pounds of food to food banks, which translates to 4.2 million meals.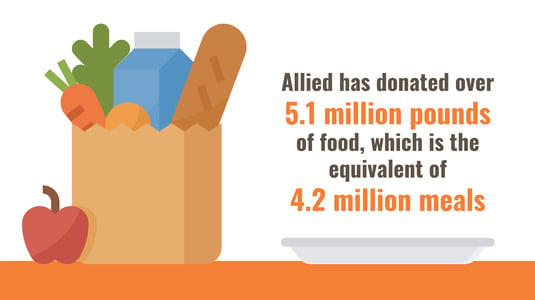 How It Works
During a move, ask your Allied move consultant to provide a Move For Hunger box, where you can set aside unwanted food items. Your designated Allied crew will collect your donations and ensure it is delivered to local food pantries.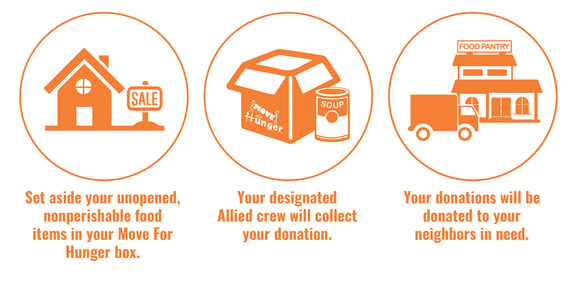 You Can Make a Difference
Whether it's one can of soup or a pantry full of nonperishable food items, your donation will make a meaningful impact in the community. Ask your Allied move consultant for a Move For Hunger box today!