Sometimes new career opportunities call for us to relocate during times that aren't the most convenient. For families, that would be fall, winter, and spring, making it inevitable for kids to transfer schools midyear.
Moving during the school year can be stressful for the entire family. To help you in this process, we've written some tips and tricks to make the transition as smooth as possible for you and your children, so your family can focus on the exciting adventure ahead.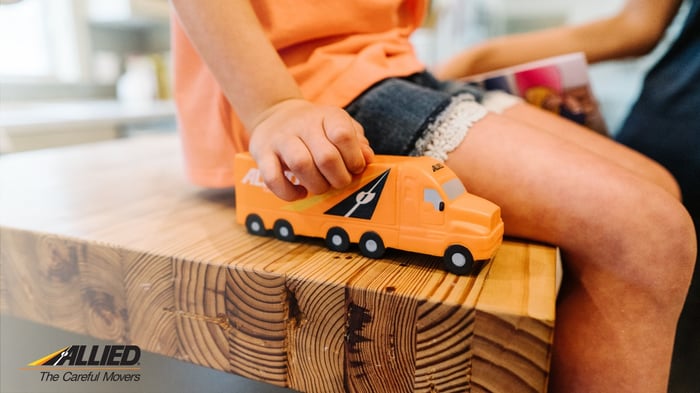 KEEP YOUR CHILDREN INFORMED ABOUT THE MOVE
Once you know you will be moving, it is important to have a family meeting to discuss the move. Keeping your children informed will help them to feel more in control of the situation. Explain why your family will be moving and encourage them to express their thoughts on the move. Involve your children as much as you can in the relocation process. Take them house shopping and explore the neighborhood together. Focus on the positives of the move, your family is embarking on an exciting adventure together. Sharing this with your children will get them excited about the new adventure.
GET IN TOUCH WITH YOUR CHILD'S FUTURE SCHOOL
Once you have decided which neighborhood you will be living in, start researching the schools in the area. Try to keep your kids involved in the process if they are old enough. Once you have a school picked, reach out to the principal and ask about the transferring process and what they need from you. It's really important to explore the school's initiatives for helping new kids settle in smoothly.
If you can, schedule a tour of the school – some schools might even offer to do this virtually if you are unable to travel. Getting acquainted with the school will help your kids feel more comfortable going into their first day and ease any nerves they might be feeling.
ENCOURAGE YOUR CHILD TO STAY IN CONTACT WITH FRIENDS
One of the biggest upsets of moving is leaving behind close friends. When your child moves to a new area, the loss of a support system can be really tough. Not only are they far from home, but they will be starting from scratch with friendships.
It's important to encourage your child to stay in touch with old friends. The opportunity to talk with old friends will help ease their minds and remind them that those friendships still exist. Before you head out of town, make sure to create a list of your child's friends and their contact information to make it easier to stay connected.
CHECK OUT YOUR NEW NEIGHBORHOOD AS A FAMILY
Before you move, try to take your family to explore your next city together. Show them the new home, the local park, fun areas in the neighborhood – maybe you even find your new favorite restaurant! Really take the time to explore your new area together; however, if you don't have the time to do this before the move, do it after. Explore together and take advantage of this family time to connect with your new home.
BE SUPPORTIVE & UNDERSTANDING
Change can be really hard, especially on your children. With moving alone, there is already so much going on all at once. Listen to your children and allow them to express their concerns and frustrations. Show your children you care about how they are feeling and understand what they are going through. Though a move during the school year can be tough, this new chapter in life can really bring a family closer together.
Remember to focus on the positives and give your family time to adjust. In no time, you will be embracing the change and exploring a whole new city as a family.
If you'd like more information or have any questions, please don't hesitate to contact Ricardo Ramos-Seyffert at ricardo.ramos@alliedvan.com.