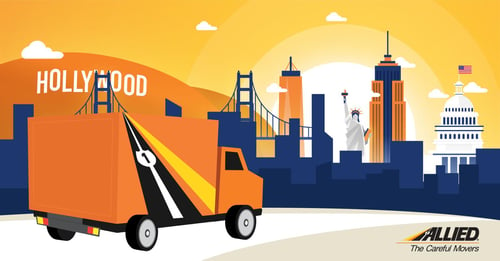 College students and young professionals aren't the only ones moving back home amid the COVID-19 pandemic to regroup and save money. It's also becoming a trend among corporations and organizations of all sizes as well.
Recently, Gap Inc. announced that Old Navy employees, currently operating out of offices in Mission Bay, California, would be moving back in with the parent company's office building in Embarcadero, just a couple of miles away. And the Dallas-based Susan G. Komen nonprofit announced in April 2020 that it would begin integrating its 60 affiliates across the country into the national organization, a restructuring effort that is ongoing.
Is your organization looking at all options — including office consolidation — to adapt to changing customer and employee needs amid continuing global health challenges? As you weigh the benefits, keep both short- and long-term considerations in mind as you develop operational logistics and mobility plans for the coming years.
Cost Savings
If you're leasing office space that's not being used optimally as employees continue to work from home, it could make sense to eliminate that large monthly investment. The few employees still regularly going to the office can be relocated, along with their furniture, to a larger, more central location, until a clear direction emerges for future office solutions.
Selling a satellite or subsidiary office location can save on taxes, utilities, and upkeep, resulting in short-term savings while improving profit margins. You'll also want to weigh long-term considerations including company growth plans and the continued need for centralized resources and infrastructure, including meeting places for regional employees.
The Gap positioned its move as fostering a more agile and collaborative work environment. Its consolidation is also aligned with other corporate efforts, including store closures and investments in its online business, to cut costs and generate growth.
A week later, Gap Inc. announced that it will begin building an 850,000 square foot e-commerce fulfillment and distribution center this spring in Longview, Texas. The new center will initially serve Old Navy's growing online business, with three-year growth plans including a business model pivot to double online business across its retail brands.
Wells Fargo analysts recently noted, "We believe this [headquarters consolidation] move offers a positive tailwind to the Gap margin story. After following up with management, we believe the company is actively exploring options to monetize the real estate."
Consolidation and Employee Retention
In the Gap, Inc. example, its corporate headquarters is just two miles away from the Old Navy location in the San Francisco area, so the consolidation wouldn't have a large effect on commute times or impact the retention of local employees.
However, an organization consolidating nationwide branches would need to consider more complex and comprehensive operational changes that could influence growth and regional outreach for decades to come.
In such cases, organizations will want to remain nimble in their office consolidation decisions while balancing their employee retention goals and requirements. Offering strong relocation benefits through custom plans, and working with global, established corporate mobility experts will help ensure operational efficiencies and the retention of company culture and employee loyalty.
Sirva.com notes that mobility trends expected this year include leaner and more agile mobility services as well as an increasingly active role for on-demand mobility services in organizational strategy and oversight.
Temporary move?
The work from home hybrid trend continues to limit the number of people commuting to an office, making consolidation more attractive as utility and maintenance bills pile up in mostly empty buildings.
"Many companies are pushing workplace return dates to September — and beyond — or refusing to commit to specific dates, telling employees it will be a '"wait-and-see'" remote-work year," according to a recent Wall Street Journal report.
Yet co-working companies are seeing a resurgence in interest from workers who are craving a break from their "work from home" model as they await their company's decision on returning to the office safely.
Victor Calanog, chief commercial real estate economist at Moody's Analytics, told Fortune in late 2020 that "we're all in the middle of figuring it out" regarding the long-term effect of the COVID-19 pandemic on commercial real estate. "People will give up office space because they want to save money, and then they will realize they still need some sort of flexible workplace."
According to Chicago-based commercial real estate firm Cushman & Wakefield, the office market will make up for pandemic related losses by 2025.
"Over the long-term, companies that are increasing their work-from-home force will have only slightly lower office space needs than before. The reason for that recovery is that there will be more and more office jobs," said Rebecca Rockey, Cushman & Wakefield's global head of forecasting.
Whether the best move for your company is moving back in with the parent company, creating a hybrid co-working space for regional employees or holding on to real estate for its post-pandemic comeback, a flexible, multi-year mobility plan can save operational costs — and ensure employee stability — no matter where office employees are working from next.
Allied Van Lines, The Careful Movers, supports corporate moves large and small as the largest mover network in the world. With over 90 years of experience, we're here when you need us to ensure your company has the right mobility plan to move boldly into the future. Learn more