As another busy summer season is in high gear, it's more important than ever for everyone involved in the relocation process to partner for success. Preparation can go a long way to keeping your relocation program on-track and your employees satisfied.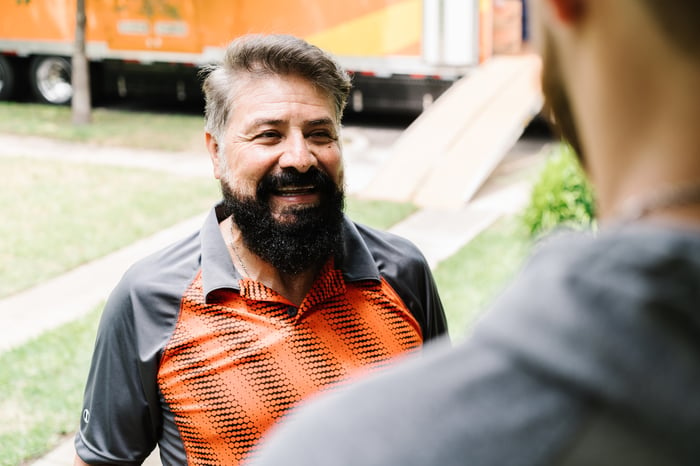 Here are ways you can prepare your employees for their peak season move:
Send authorizations as early as possible.
Although a 4-week minimum is the standard, in peak season a 6 to 8-week lead time is recommended for those employees wishing to do their household goods move between May and September. This helps to ensure ample time to determine their specific needs and secure their requested dates. The longer the lead time, the better chance of meeting their desired moving dates and keeping the relocation on-time and on-budget.
Encourage your employees to schedule their in-home survey as soon as possible.
Employees should schedule their in-home survey immediately after authorization, regardless of their expected move dates. This allows all of the necessary information to be ready to go in the event their dates change and will allow for a better chance of accommodating those new dates.
Set expectations with your employees.
The summer months are the busiest times for all professional moving companies. As such, emphasize the importance of doing everything and anything as early as possible – it is never too early to schedule your estimate, select your providers, declutter, start organizing, etc.
Encourage your talent to keep some slack in their timelines and to be as flexible as possible. Doing so will help keep as many options open to them when the time to actually move arrives. Auto transit times are longer during the peak season months as well – many individuals find it helps to have one car shipped to arrive early at destination to again allow for flexibility and less stress.
Introduce your employees with smaller shipments to Corporate Express.
Through Corporate Express, employees with smaller shipments can expect faster transit time, no surprise charges, and smoother transitions. Allied is utilizing containers capable of holding 1,000 pounds of household goods – the equivalent of one room with standard furniture.
Compared to using larger trucks, the containers provide faster transit times and no extra shuttle charges, meaning less spend and simpler drop-offs upon arrival. This is especially beneficial for employees relocating to busier, more congested metro areas.
Traditionally, small relocations have been known to take weeks with wider spread dates that make planning more stressful. With Allied's alternative service, transferees can relocate in days, specifying pick-up and delivery dates for more certainty and easier planning.
Newly graduated professionals, interns, temporary employees are among some of the recipients of Allied's Corporate Express for small relocations.
Suggest to your employees that they eliminate unneeded or unwanted items.
Moving offers a great opportunity to eliminate/donate unwanted items. This could simplify the move, reduce costs and create more space in the new location. Through Allied's partnership with The Salvation Army, your talent can have all unwanted belongings picked up, free of charge. All donations are funding rehabilitation programs that change lives and restore families.
The Salvation Army Adult Rehabilitation Centers (ARC) provides housing, food, counseling, and employment for program beneficiaries as they work to address the root causes of prolonged alcohol and drug dependence. Employees can visit https://corporate.allied.com/donate-goods to learn how to schedule their free pickup.
Talk to a moving and relocation expert to plan your employee's summer move today.